link to this page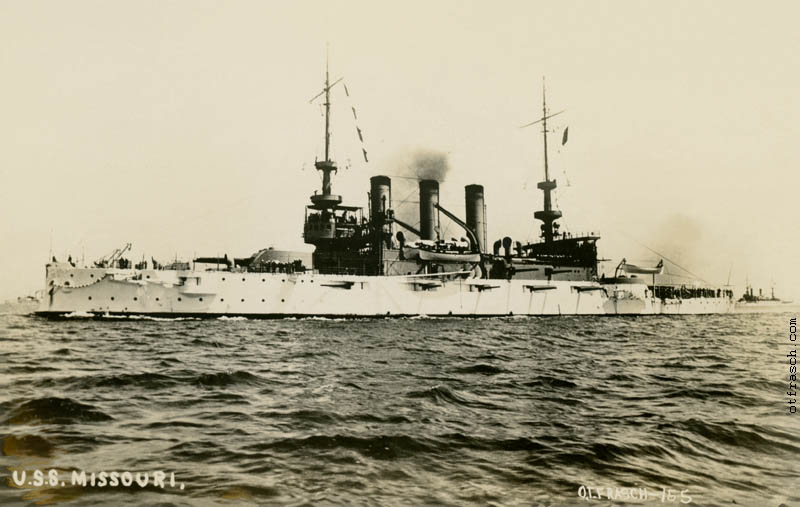 Image 155 - U.S.S. Missouri


This appears to be a reprint of someone else's photo, because the writing of the caption in the lower left does not match the writing of the signature in the lower right. The ship also appears to be moored somewhere other than Puget Sound.

This postcard was probably printed, along with photos that O. T. Frasch took himself, for the Great White Fleet's visit to Seattle in 1908.

Note the other ship visible in the background at the far right.