O. T. Frasch home page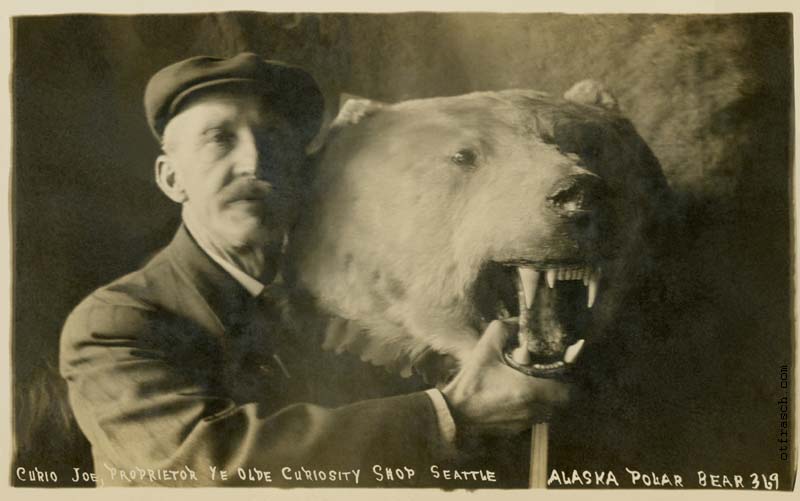 369 - Curio Joe Proprietor Ye Olde Curiosity Shop Seattle


This image has the imprint of O. T. Frasch on the back. It shows J. E. Standley, proprietor of Ye Olde Curiosity Shop on Colman Dock, posing with the head of an Alaskan Polar Bear.

Otto took several pictures of the West Seattle home of J. E. Standley, so there appears to have been some business relationship between the two.

This image was printed later by an unknown photographer. A portion of Otto's caption in the lower right has been replaced by the logo of Ye Olde Curiosity Shop. The stamp box on the back of the card ("AZO" surrounding a square) dates to the period 1922-1926, vs. 1907 to 1914 (or so) for cards that Otto printed himself.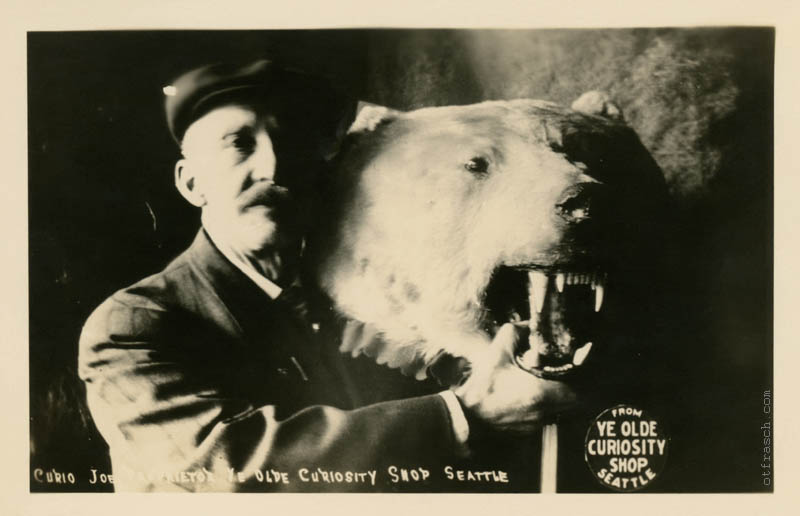 copy of Image 369 - Curio Joe Proprietor Ye Olde Curiosity Shop Seattle
previous
next