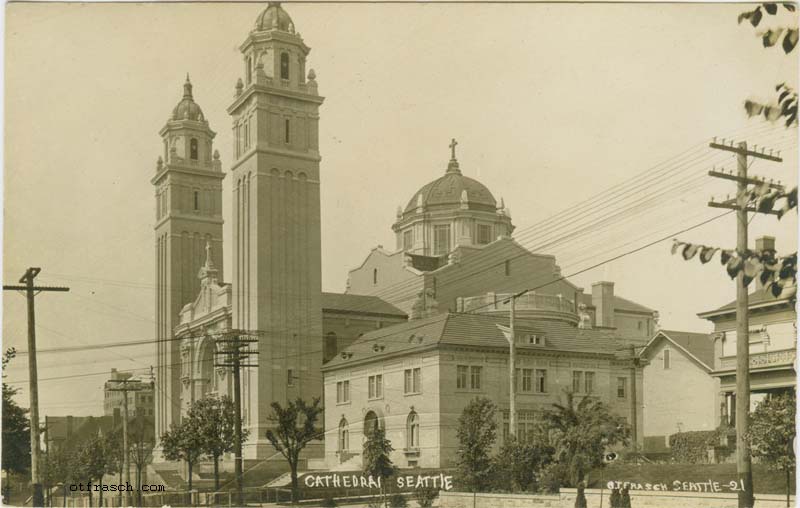 Image 21 - Cathedral Seattle

The glass negative for this photo of St. James Cathedral was apparently damaged; a semicircular line is visible at the bottom of the image.
There is also an Image X21 (
X21 - Administration - Auditorium & Fine Arts Bldgs. A.Y.P.E.
) from the 1909 World's Fair held in Seattle, the Alaska Yukon Pacific Exposition.