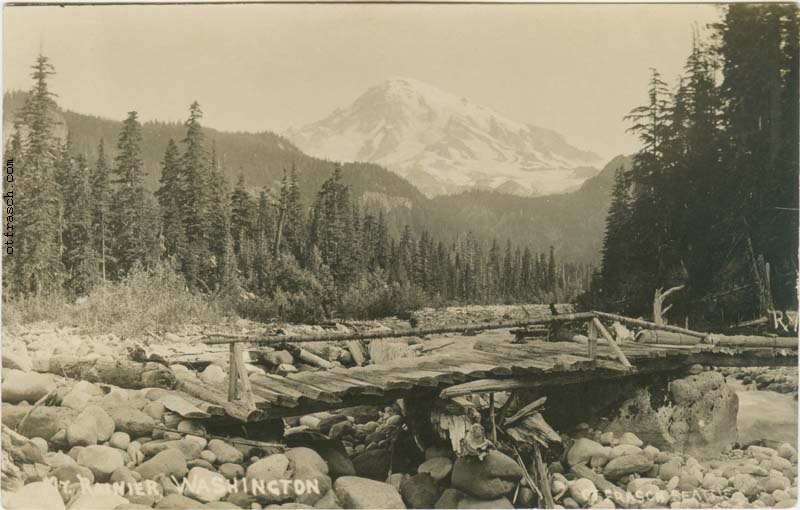 Image R7 - Mt. Rainier Washington

The image number is visible just above the bridge at the far right.
Pacific Photo Company also sold a copy of this image. The caption and the signature at the bottom have been replaced, but the image number at the right is still present. This implies they had the original negative, so perhaps this was a licensed copy: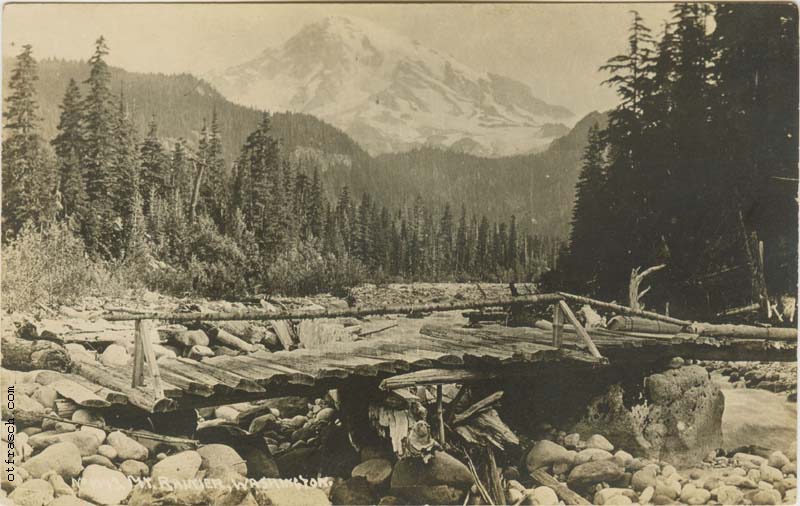 Copy of Image R7 - Mt. Rainier, Washington

There are multiple images numbered 7:
Reuse of image numbers and different image series make it difficult to know how many images Otto published.