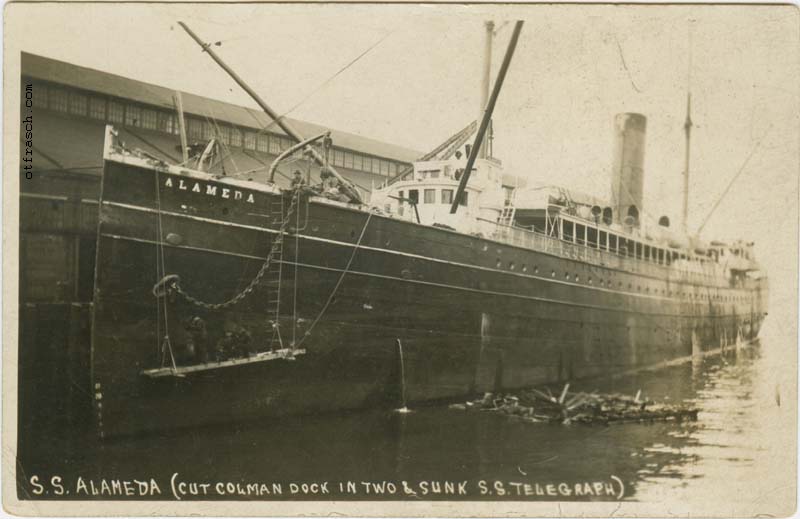 Unnumbered Image - S.S. Alameda (Cut Colman Dock in Two & Sunk S.S. Telegraph)

On April 25, 1912, the Alaska Steamship liner S.S. Alameda rammed the Colman Dock, toppling the dock's clock tower. It sunk the steamboat Telegraph, and five people were injured. Otto printed several images of the aftermath, including pictures of the dock:
This image is apparently unsigned and unnumbered (the light background in the lower right corner masks any writing) but has Otto's writing on it.