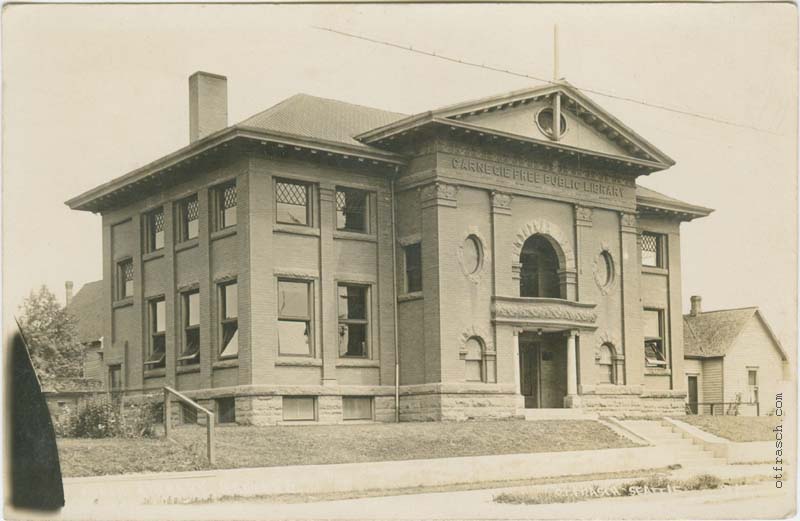 Image 717? - Public Library Ballard

This image was apparently printed after the glass negative broke. The missing section printed in black at the left. The title and signature are only faintly visible. The guessed image number of 717 is based on proximity to Image 716 (716 - A Resident Scene in Ballard).
Ballard is a Seattle neighborhood north of downtown.