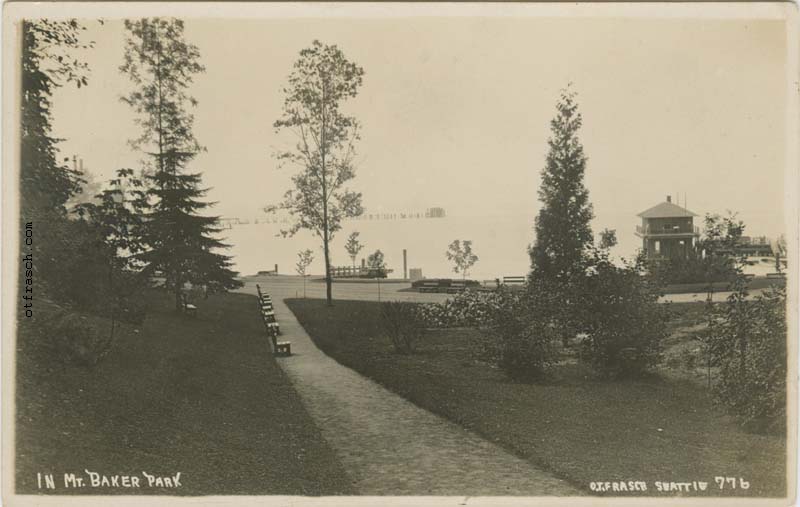 Image 776 - In Mt. Baker Park

Otto took many photos of Seattle parks. Mt. Baker Park is at the eastern edge of Seattle, on the shore of Lake Washington.
The benches in the center of the image are probably left over from the 1909 World's Fair held in Seattle, the Alaska Yukon Pacific Exposition.