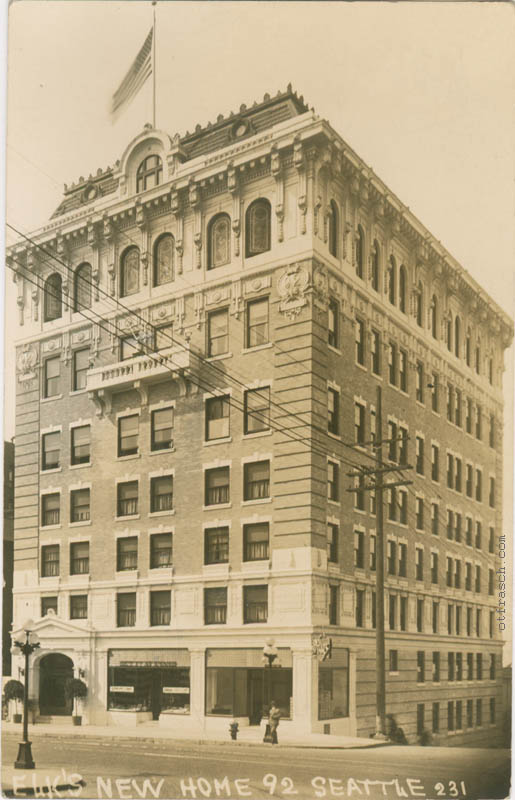 Image 231 - Elk's New Home 92 Seattle

This unsigned image has the writing of O.T. Frasch.
There is also an Image 231 (231 - Swedish Bldg. A.Y.P.E.) showing aan exhibition hall at the Alaska Yukon Pacific Exposition. Perhaps Otto reused the image number because no one would be interested in an A.Y.P.E. card after the exposition ended.