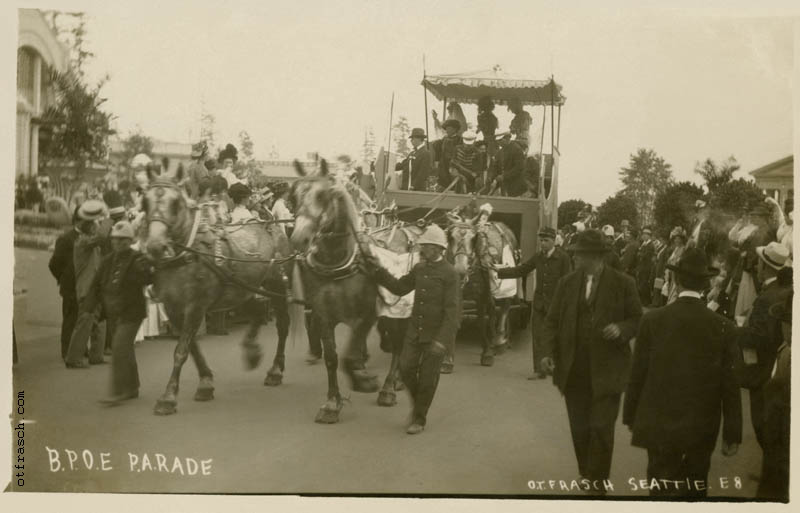 Image E8 - B.P.O.E. Parade

This image of a Benevolent Protective Order of Elks parade at the Alaska Yukon Pacific Exposition of 1909 does not use Otto's normal numbering; perhaps he printed it on contract for them.
Image E2 - B.P.O.E. Parade shows some cars (not shown in this image) that were apparently part of the parade.
There are three other images numbered 8:
Reuse of image numbers and different image series make it difficult to know how many images Otto published.