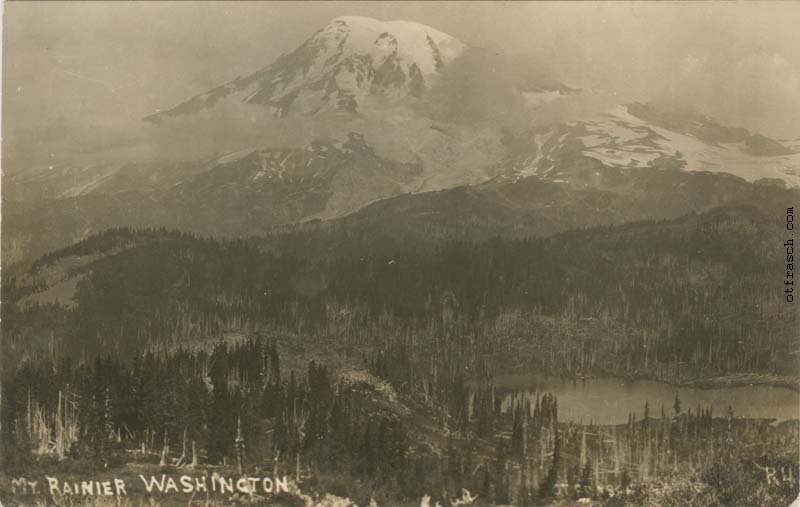 Image R4 - Mt. Rainier Washington

A faint signature is visible at the bottom just right of center.
There are two other photos with image number 4:
We don't know which photos were taken first. Reuse of image numbers and different image series make it difficult to know how many images Otto published.