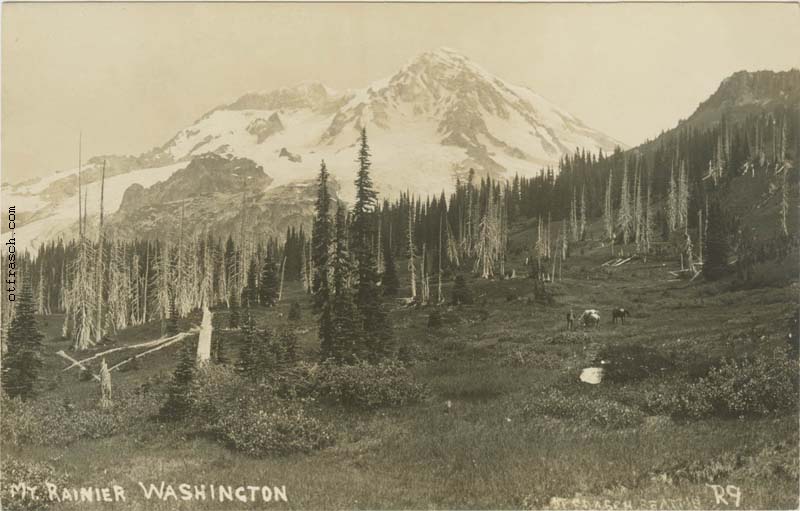 Image R9 - Mt. Rainier Washington

A man with some pack animals is visible in the right center of the image.
Frank Neyhart Co. of Tacoma published this copy: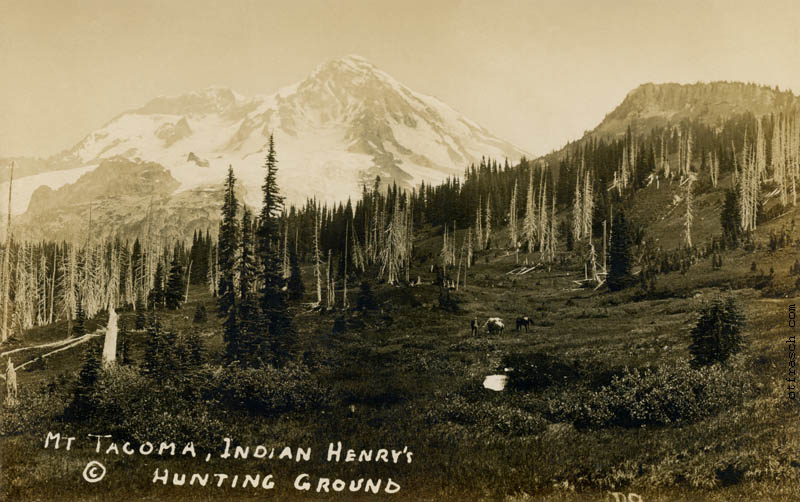 Copy of Image R9 - Mt. Tacoma, Indian Henry's Hunting Ground

Part of Otto's original image number is visible at the bottom. There is a copyright symbol even though the only new part of the image is the title. We do not know if the copy was authorized but suspect it was not.
There are two other images numbered 9:
Reuse of image numbers and different image series make it difficult to know how many images Otto published.