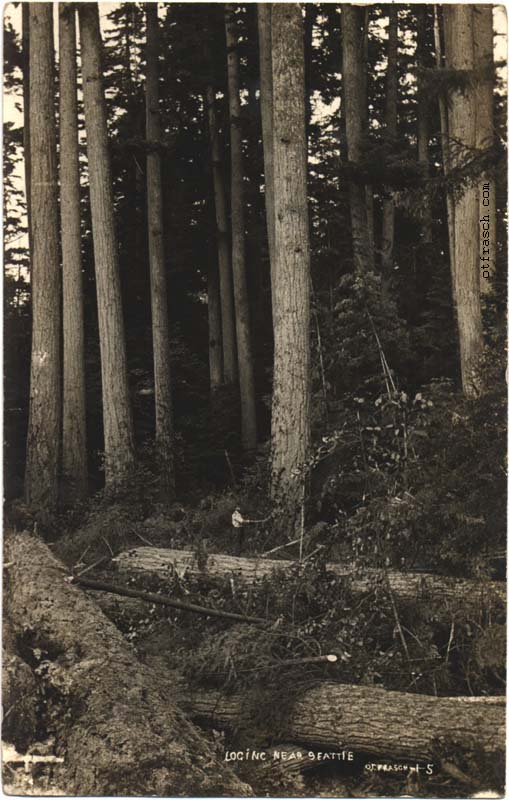 Image 15 - Loging Near Seattle

This photo shows some of the old-growth forests that were logged in the early 20th Century. The trees are wider than the man (near the bottom of the image) is tall.
Note the spelling of "logging." Otto was writing captions backwards on the glass negatives, and sometimes missed letters or strokes within letters.
There are also an Image 15 (15 - Leschi Park Seattle) and an Image R15 (R15 - On Mt. Rainier Washington). Reuse of image numbers and different image series make it difficult to know how many images Otto published.