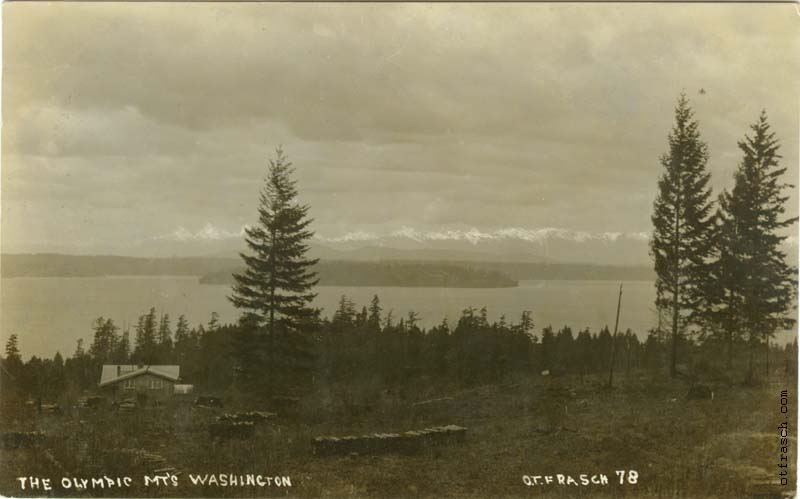 Image 78 - The Olympic Mt's Washington

The Olympic Peninsula is west of Seattle, across Puget Sound and Hood Canal. Otto's wife and daughters lived in Lilliwaup, on Hood Canal at the southeast corner of the Olympic Mountains, while he worked in Seattle.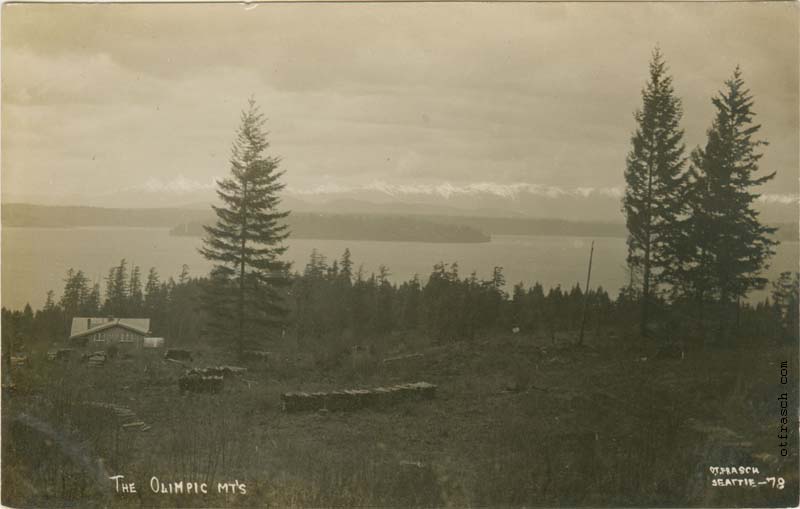 Image 78 - The Olimpic Mt's

Apparently the title of the first version of this image was misspelled.