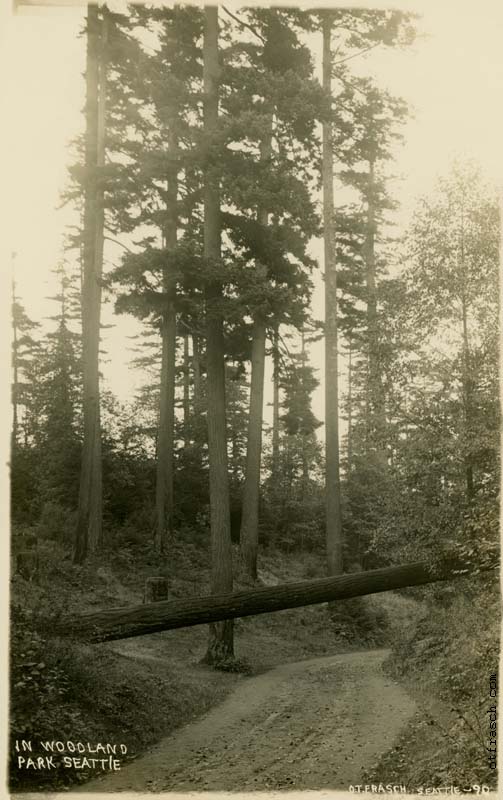 Image 90 - In Woodland Park Seattle

Otto took many photos of Seattle parks. Woodland Park is adjacent to Green Lake.
There is another Image 90 (X90 - Mines & Manufacture Bldg. A.Y.R.E.). Reuse of image numbers and different image series make it difficult to know how many images Otto published.