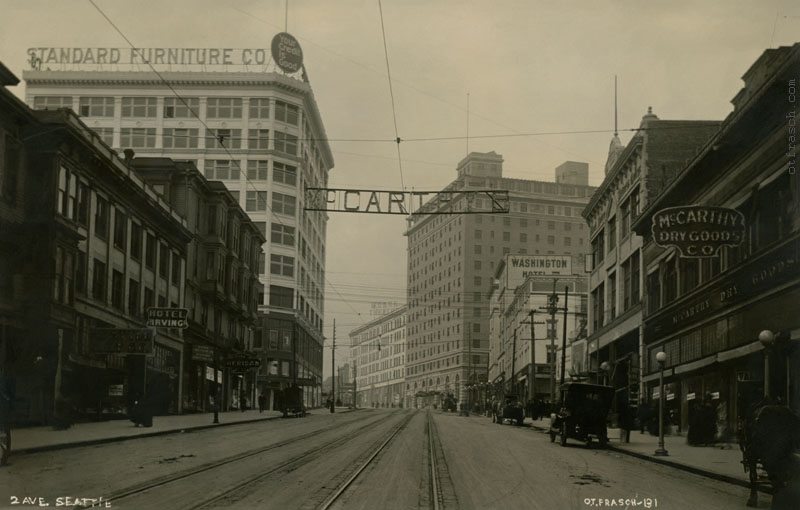 Image 131 - 2 Ave. Seattle

This card was mailed from Troy, Montana on June 1, 1908 by a writer heading west on a train, so O.T. Frasch images must have been sold widely even in 1908.
This negative was also printed as Image 51 - 2 Ave. Seattle, perhaps on contract for McCarthy Dry Goods, whose sign is hanging above the street.
Portland Post Card Co. printed a lithographed copy with the logo for the 1909 Alaska Yukon Pacific Exposition in the upper right corner: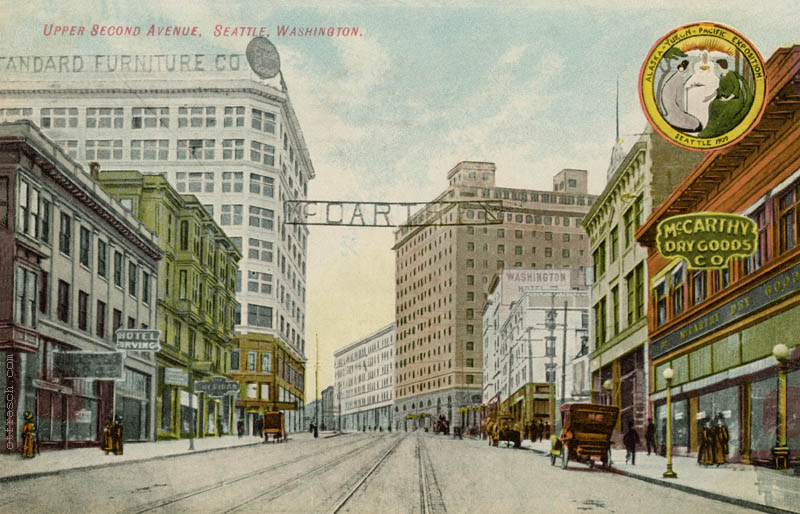 Copy of Image 131 - Upper Second Avenue Seattle Washington

This was mailed from Seattle on June 15, 1910. We do not know if the copy was authorized.
There is another Image 131 (131 - U.S.S. Nebraska Built in Seattle). Reuse of image numbers and different image series make it difficult to know how many images Otto published.