O.T. Frasch images in the range from 160 to 169 show a variety of topics:
A United States Navy warship
Civilian steamers and ferries
The return of Ezra Meeker after his cross-country trip in a wagon pulled by oxen
Seattle downtown buildings
The image of downtown Seattle (#169) seems to be very early, despite its higher image number; only one automobile is visible.
161 - U.S.S. Rhode Island in Dry Dock
163 - S.S. Princess Victoria
164 - S.S. Flyer
166 - Ezra Meeker in Seattle
167 - Ezra Meeker at Luna Park
168 - Ezra Meeker's Ox Team at Camp
169 - Fourth Ave. from Pine St.
A selected image from the range 160-169: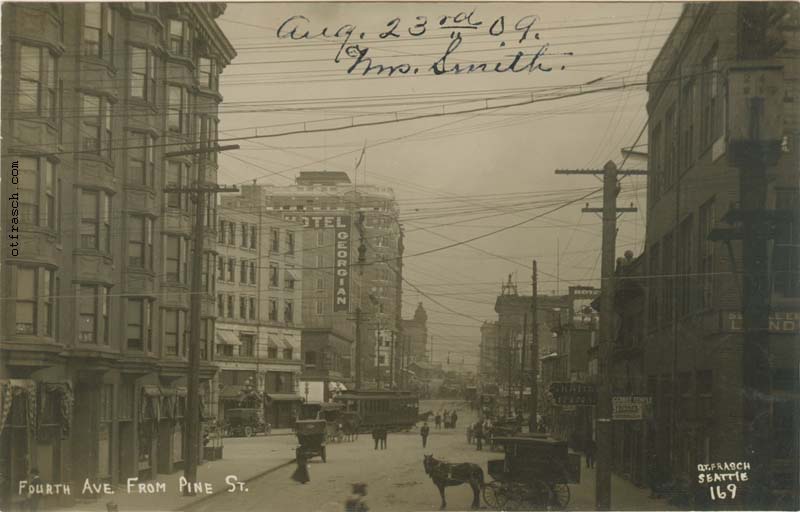 Image 169 - Fourth Ave. From Pine St.