O.T. Frasch images in the range from 170 to 179 show a variety of topics:
Seattle downtown buildings
Exaggerated fruits and vegetables on railroad cars
Logging
The logging image (#179) has an unusual image number (the word "no" in front) and shows an unidentified man who appears in numerous O.T. Frasch photos. We do not know his name.
170 - Totem Pole Seattle
172 - Pike St. From 1st Ave.
173 - Yesler Way from Third Ave.
175 - Washington Strawberries
176 - A Car Load of Washington Onions
177 - Washington Apples
179 - Logging in Washington
A selected image from the range 170-179: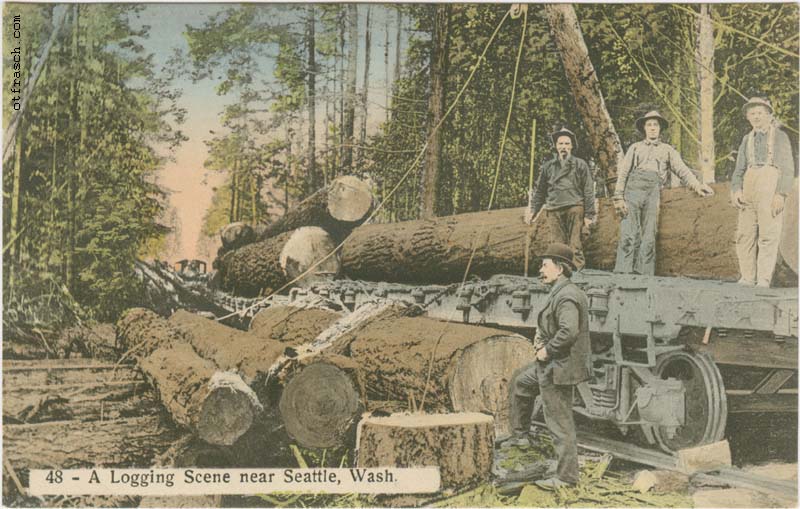 Copy of Image 179 - A Logging Scene near Seattle, Wash.