O.T. Frasch images in the range from 180 to 189 show a variety of topics:
Seattle downtown buildings
Totem Place in West Seattle, the home of Ye Olde Curiosity Shop proprietor J.E. Standley
Seattle ferries
Otto printed a number of photos for J.E. Standley. We do not know anything about the business relationship between them.
180 - Armory Seattle
181 - Vancouver Arch Seattle
182 - Totem Place West Seattle
183 - Mantle Inlaid with Rare Agates
184 - Totem Place West Seattle
186 - A.Y.P. Welcome Arch Seattle
187 - A.Y.P. Welcome Arch Seattle
188 - S.S. H.B. Kennedy
189 - S.S. Toupist
A selected image from the range 180-189: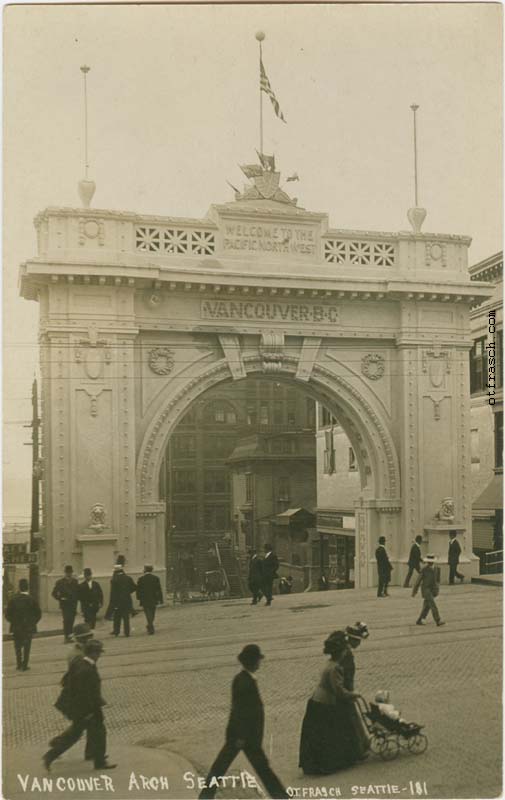 Image 181 - Vancouver Arch Seattle