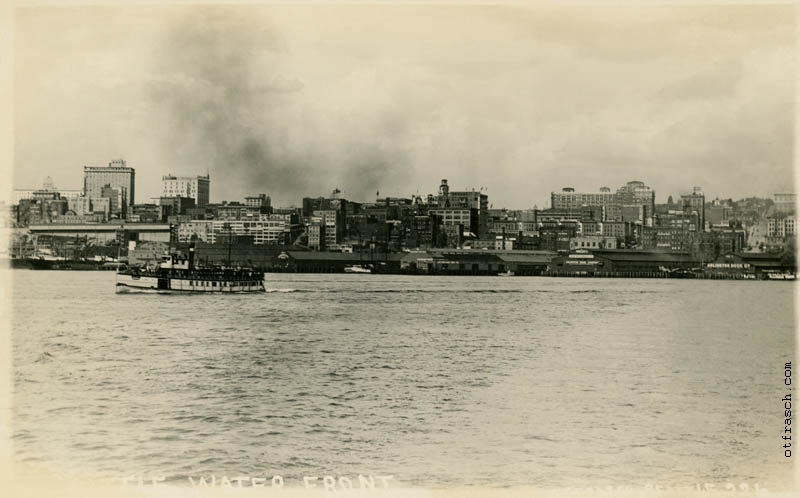 Image 226 - Seattle Water Front

This photo appears to have been taken from a ferry leaving Seattle. Another ferry is visible in the background to the left. Numerous downtown buildings can be seen in the distance.
Note how "waterfront" is spelled.
There is also an Image 226 (226 - Cascades & Gov't Bldg at Night A.Y.P.E.) showing a portion of the grounds of the Alaska Yukon Pacific Exposition. Perhaps Otto reused the image number because no one would be interested in an A.Y.P.E. card after the exposition ended.