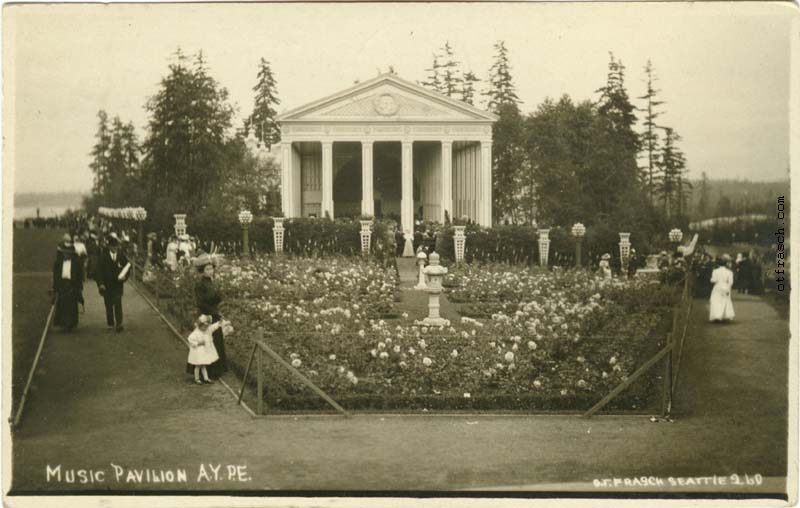 Image 260 - Music Pavilion A.Y.P.E.

This is one of several images of the 1909 World's Fair, the Alaska Yukon Pacific Exposition, that show Mary and Elsie Frasch. Apparently Otto took them to the fair one day and posed them in some pictures. Elsie was about 2 1/2 years old at the time.
The pavilion is also shown in Image 768 (768 - Music Pavilion U of W Seattle) and Image 769 (769 - Formal Garden U of W Seattle), photos apparently taken after the fair had ended.
There is also an Image 260 (260 - From Sumit of Mt. Constitution East Sound Wash) showing Puget Sound from the highest point on Orcas Island. Perhaps Otto reused the image number because no one would be interested in an A.Y.P.E. card after the exposition ended.