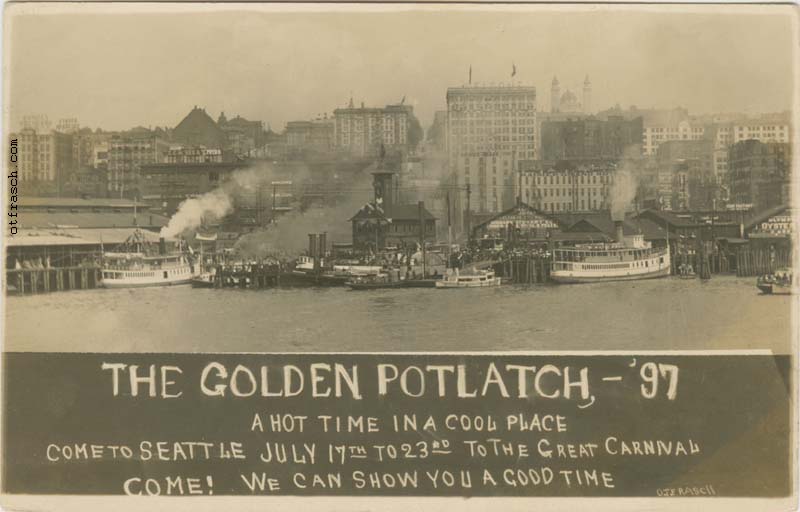 Unnumbered Image - The Golden Potlatch - '97 (37)

This image is subtitled "A Hot Time in a Cool Place/Come to Seattle July 17th to 23rd to the Great Carnival/Come! We Can Show You a Good Time." It uses the same negative as 37 - Seattle Water Front; part of the title of that image is faintly visible at the left.
The postcard is postmarked 1913, although the dates specified match those of the 1911 festival.
Another card with the same bottom half has part of Image 699 as the top half.