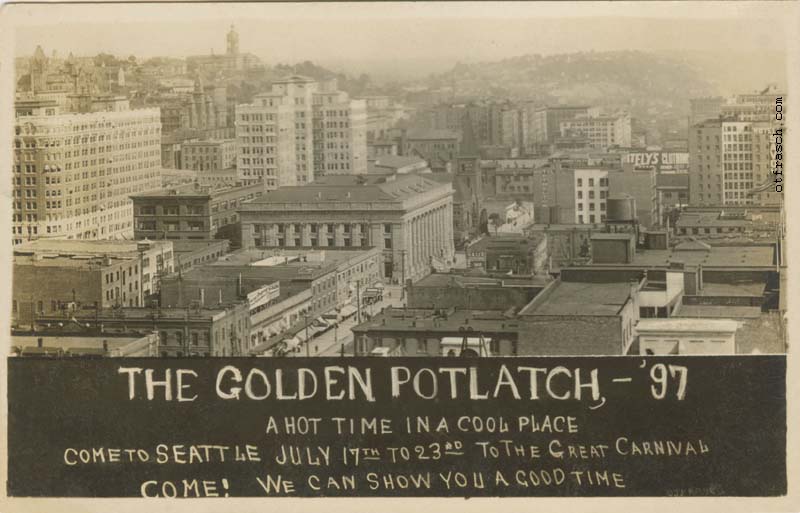 Unnumbered Image - The Golden Potlatch '97 (699)

This image is subtitled "A Hot Time in a Cool Place/Come to Seattle July 17th to 23rd to the Great Carnival/Come! We Can Show You a Good Time." It uses the same negative as 699 - Business Center Seattle.
Another card with the same bottom half has part of Image 37 as the top half.