link to this page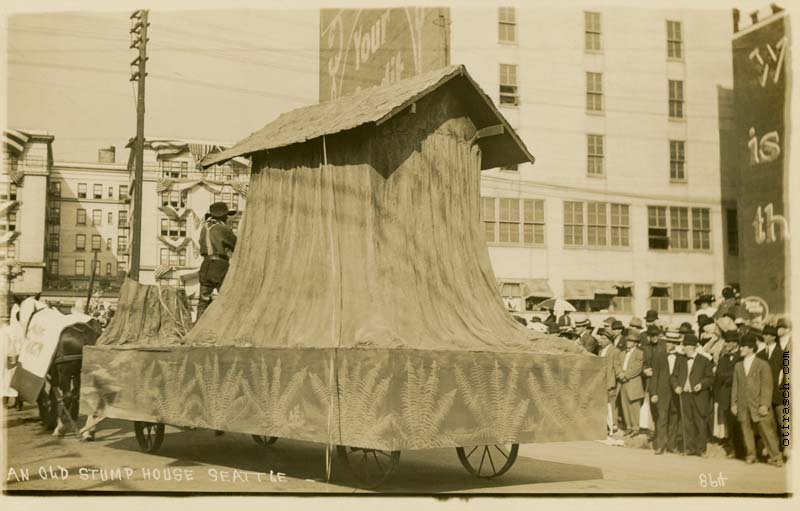 Image 864 - An Old Stump House Seattle


This image is unsigned but has Otto's distinctive writing. He took many photos of the Golden Potlatch parades held from 1911 to 1913; not all of them were signed.

The white streak running down the center of the image is a tape or cord draped over the top of the roof of the float.

The '4' in the image number is upside down.