link to this page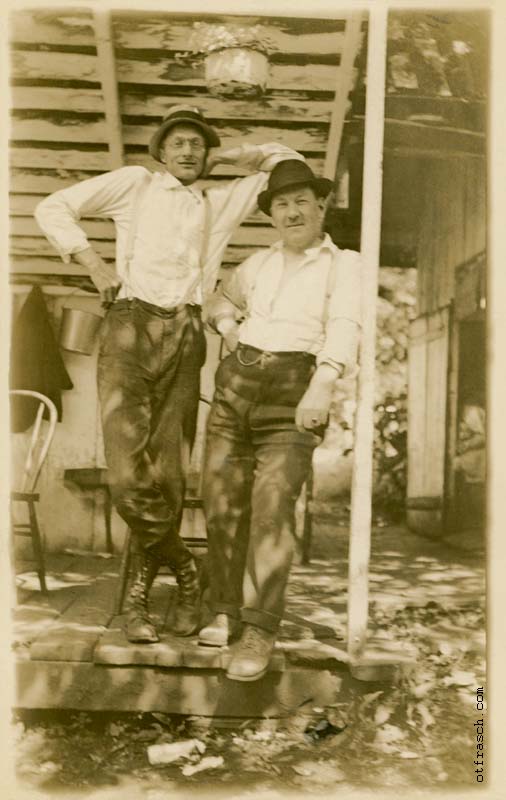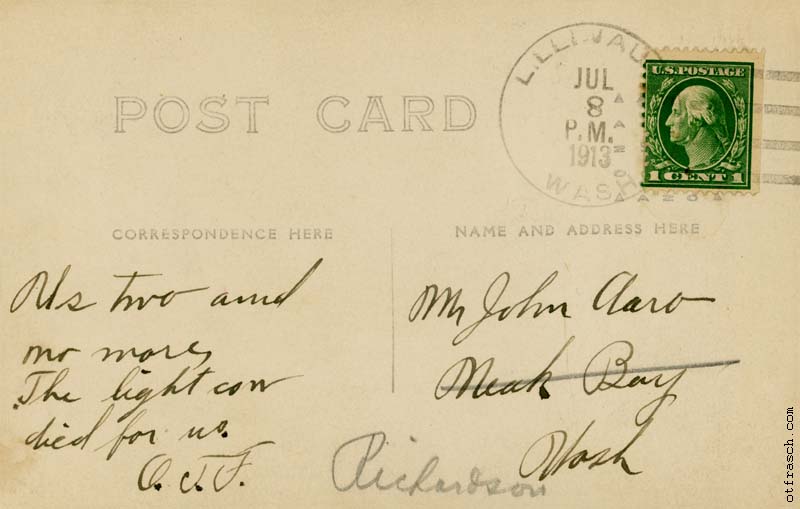 Unnumbered Image - O. T. Frasch in Lilliwaup


This picture of O. T. Frasch (left) and an unidentified man on a porch came from a Frasch family album. It was mailed from Lilliwaup to "Mr. John Aaro" in Neah Bay, Washington, though it was then forwarded to Richardson, Washington.

Otto's writing is on the back. The text appears to read: "Us two and no more. The light can (?) died for us. O. T. F."

This suggests that the second person in the photo is the addressee, who would be a friend of Otto's.

The Lilliwaup Falls calendar was mailed in 1912 to Mr. John Arrow in Lilliwaup; perhaps the name "Aaro" on this card is really a poorly written "Arrow."