link to this page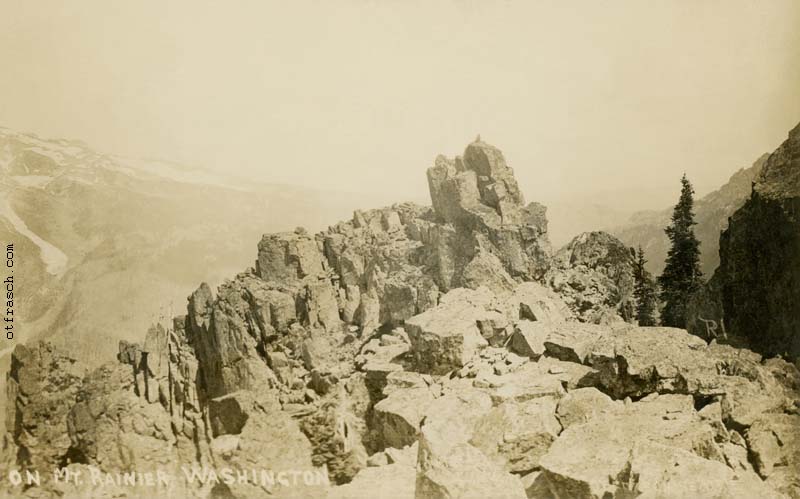 Image R1 - On Mt. Rainier Washington


This is one of a series of images of Mt. Rainier. Many were numbered with an 'R'. Reuse of image numbers and different image series make it difficult to know how many images Otto published.

The image number is visible at the right side of the postcard, about halfway up. The image is not signed on the front but has Otto's imprint on the back.