O.T. Frasch images with numbers in the range from 30 to 39 are relatively limited in topic compared to the ranges from 00 to 9, 10 to 19, or 20 to 29. There are still some overlapping numbers, and one logging image number appears to be "3-1". It is ordered as if it were "31".
Within this range, many images are reprints of official Frank Nowell photos taken for the Alaska Yukon Pacific Exposition. Their image numbers begin with 'X'. Some were printed under Otto's name, while others were apparently printed on contract for the American Post Card Co.
Topics in the image range from 30 to 39 include:
Seattle parks, waterfront, and downtown buildings
Logging
The 1909 Alaska Yukon Pacific Exposition (A.Y.P.E.; 'X' series images)
X30 - Manufacture Bldg. A.Y.P.E.
30 - On the Shore of Lake Washington
31 - Idaho Timber
31 - Seattle Waterfront
X32 - Manufacture Agriculture & Mines
32 - Loging on Puget Sound
X33 - Officeal Design in Sculpture
34 - Yesler Way from Third Ave.
X34 - Agriculture & Manufacture Bldg's
X35 - Agriculture Bldg. & Arctic Circle
36 - F.O.E. Parade 8/13/08
X36 - View Through Columns A.Y.P.E.
X37 - Fine Arts Bldg. A.Y.P.E.
37 - Seattle Water Front
X38 - Looking North from Rainier Ave.
39 - Northern Bank & Trust Bldg.
X39 - Manufactures Bldg. A.Y.P.E.
A selected image from the range 30-39: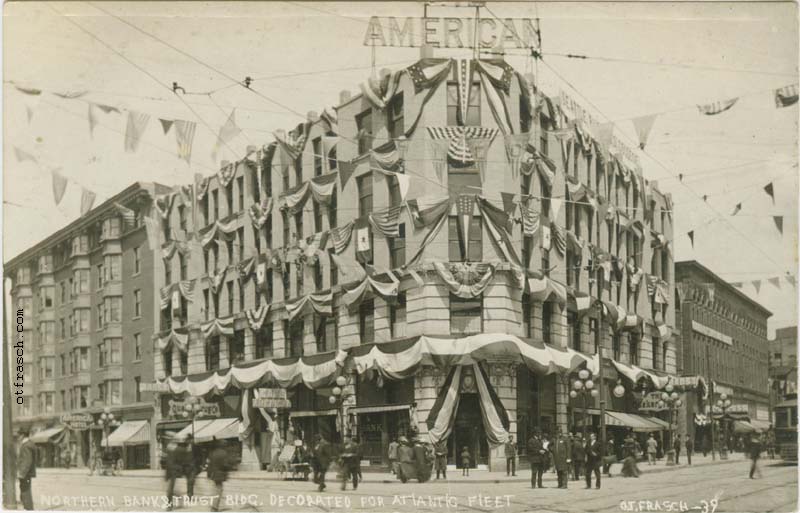 Image 39 - Northern Bank & Trust Bldg. Decorated for Atlantic Fleet